Exciter 150 nâng cấp toàn bộ với dàn đồ chơi cực kì giá trị
The 150-degree Yamaha Exciter in the last article this possesses an extremely impressive appearance and is highly appreciated by car players for its performance and aesthetics. It is the extremely high-value toys that make the custom car more attractive and fascinate when appearing on the street.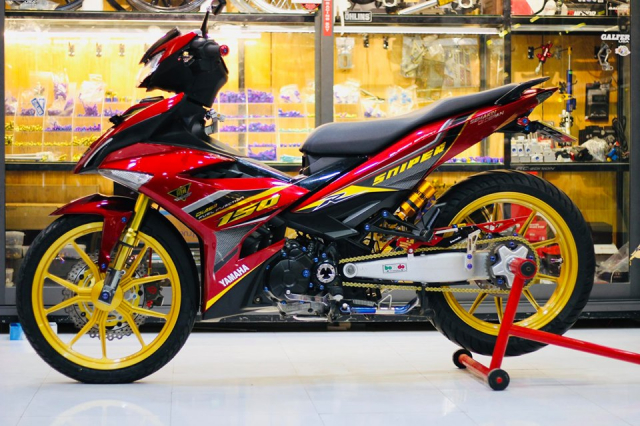 Exciter 150 fully upgraded with extremely valuable toys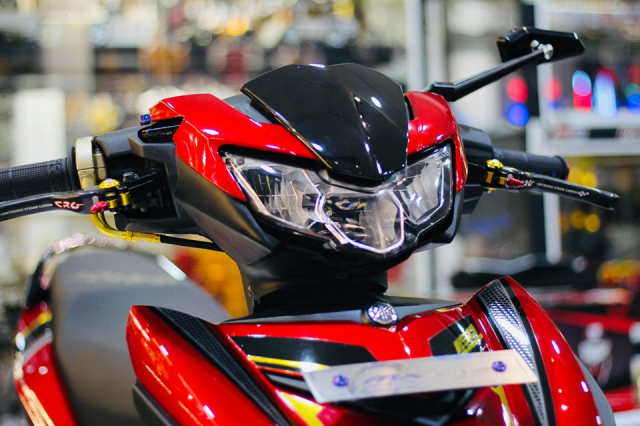 The front of the car is slightly upgraded with Domino accelerator shackles with two gold CNC throttle pipes to shorten the journey for the car to start three faster, on both sides are a pair of CRG Carbon Fiber brakes with CNC hinges suitable for zin shackles. of the Exciter 150 series.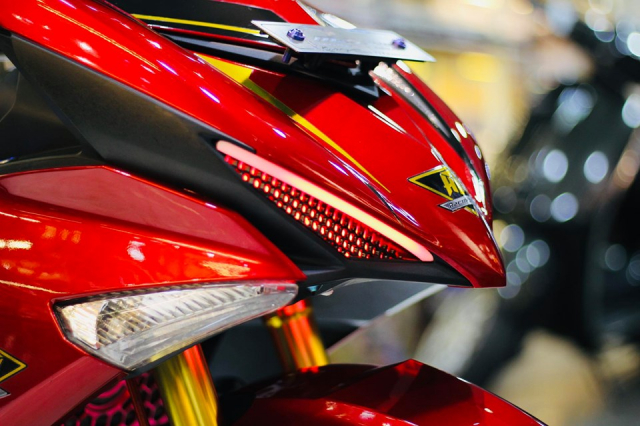 The front de-fog demi part has been renewed with a mesh plastic set combined with Audi led to create a novelty for the car, the mask is perforated to catch the front name plate to create a style similar to the 2 models. cakes in Indonesia.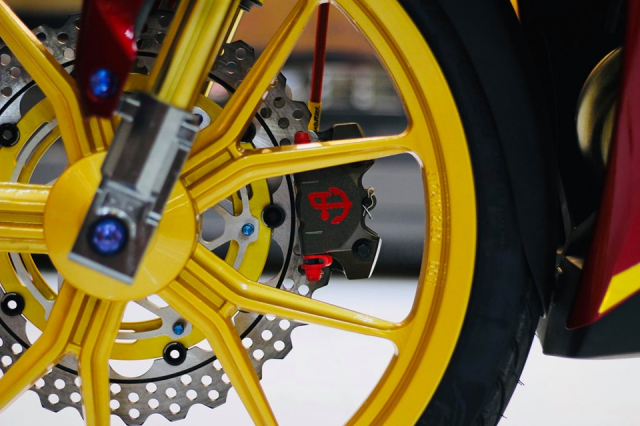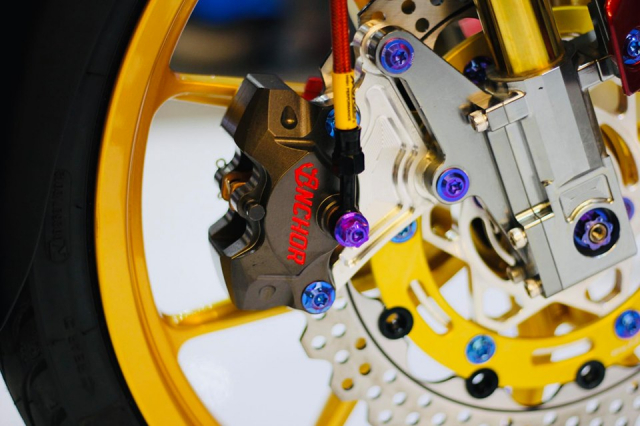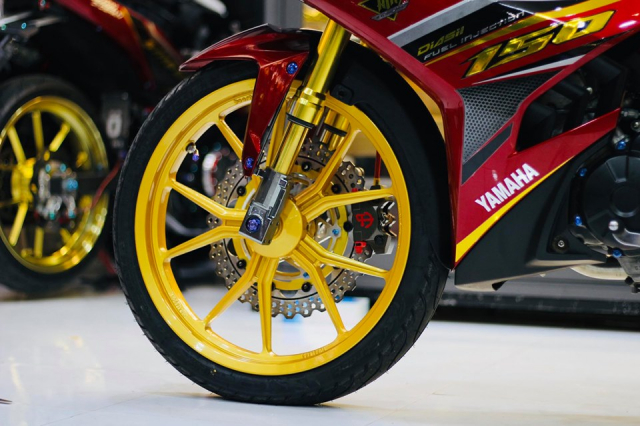 Continuing the article, there will be a reverse travel shock absorber with a larger fork fork to provide more smooth elasticity to the car, outside is a Z1000-style Boushi brake disc combined with an Anchor Billet 2 pis oil pig. symmetry brings stronger braking force to the vehicle. Meanwhile, the front fender is taken from the Winner 150 series for an extremely sporty look when combined with the USD fork.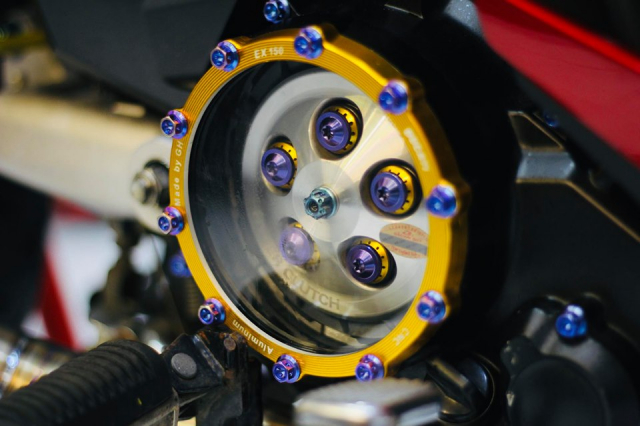 The engine block has been redesigned to be transparent allowing the viewer to see the inner workings of the 5-spring Uma pot set that the car is using, surrounded by a set of Gr5 screws that electrolyze to a faithful purple color that looks very eye-catching. .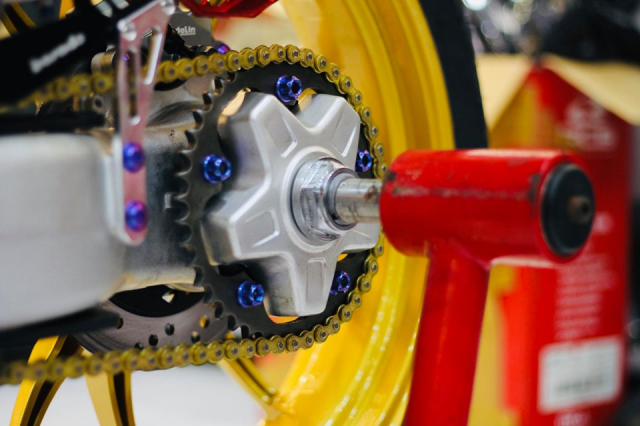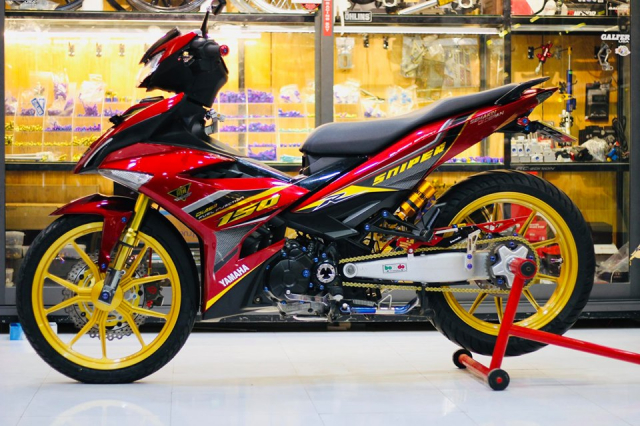 The rear leg is a set of grips that come with the X1R wheel, which is simulated quite similar to the design of the N gripper, but it is lighter in weight and has been pre-engineered for the Exciter 150 to use, so there is no need to prepare any details. The shock absorber is Ohlins fork from Sweden, produced specifically for the 150-degree Exciter used with a height of 208mm, comes with an auxiliary oil tank with a knob to control the fast or slow elastic journey for the car. your.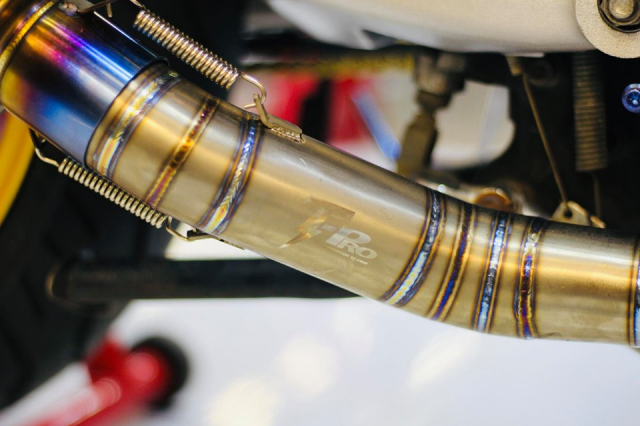 The breath uses STB Carbon exhaust combined with a 3-piece Titan exhaust to bring powerful sound and eye-catching appearance to the custom car. Up the exhaust also has the advantage of a neater appearance to help the car show off the entire rear grip of the car.
​Tan Le's photo​